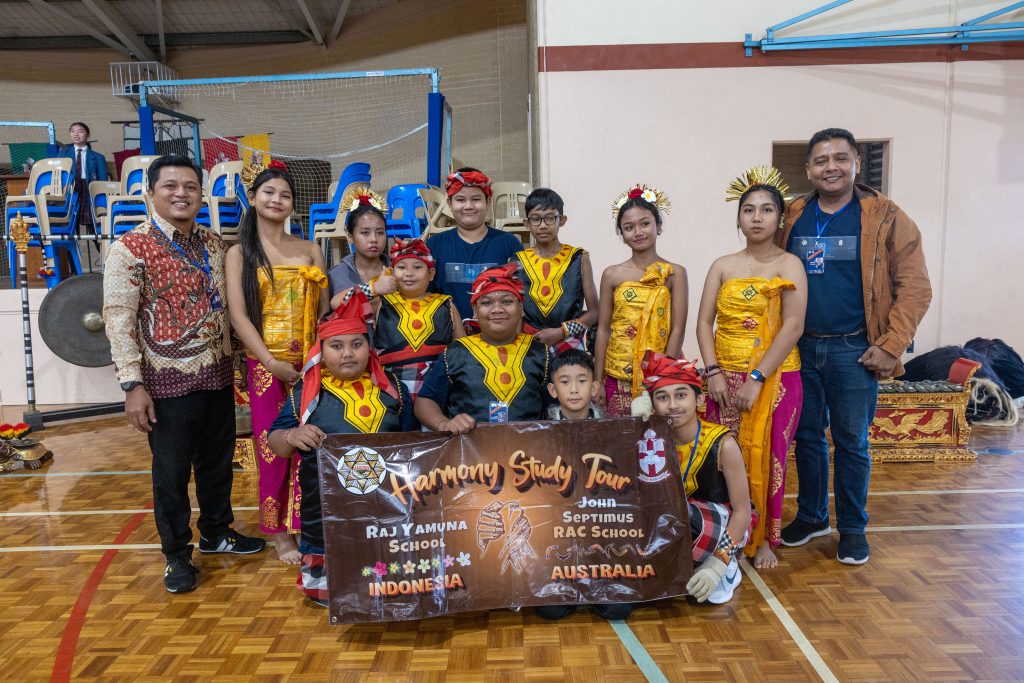 Between the 14th and 20th of June, John Septimus Roe Anglican Community School hosted 11 students from Raj Yamuna School in Bali, Indonesia for their 'Harmony Study Tour'. These 11 students ranged from Upper Primary to Middle School.
If you are interested in hosting an exchange student, please see the final paragraph.
Here at JSR, we highly value our connections beyond our school walls. This year, celebrating a 20-year-long partnership with Raj Yamuna School (RYS) where we have worked together to build a better cultural understanding and appreciation between Indonesia and Australia. This partnership has also fostered many educational and lifelong opportunities for students from both schools to interact and form lasting friendships.
The benefit of our partnerships is to create an understanding beyond language but of culture and friendships between our two schools and the community

Pak Rino, Raj Yamuna School Teacher
After 4 years of international travel restrictions, the students from Raj Yamuna School were finally able to return to JSR for a week of cultural immersion. Not only were they able to experience student life in Australia, but they were able to join JSR students in their Indonesian classes and further out students understanding of the language and culture.
Over the weekend the RYS students, alongside their host families, were able to visit some of the well-known tourist spots in Perth such as Caversham Wildlife Park, Elizabeth Quay and Kings Park. It was an amazing few days off-campus where lifelong memories and friendships were formed.
On their final night in Perth, the RYS kindly invited their host families for a dinner held in the Meet & Eat Café. It was a wonderful night and our host parents were able to enjoy for the first time some cultural performances by the RYS students. To conclude the dinner, the RYS students shared some heartfelt speeches with their families and community before continuing to explore Perth on their own.
I'm really going to miss the friends I have made… everyone has been so nice
Cinta, Raj Yamuna Student
We'd like to thank our school community and the greater community for being so welcoming and helpful to our exchange students. Over the 20-year partnership, many lifelong connections between students and families have been formed, and both have continued to keep in touch – which is a testament to the love and support of our JSR community.
We are grateful to be able to continue our partnership with Raj Yamuna after the last 20 years, and we look forward to many years of partnership and opportunities to form cultural connections between our schools!
If you are interested in hosting a student, we have another opportunity in Term 3 from Weeks 5 to 7. Where we have our friends from Harapan Christian School in Bali on their student exchange. For further information please click here.