Welcome back to all members of our School community for the commencement of Term 3 at John Septimus Roe Anglican Community School (JSRACS).  I trust all of our families had a wonderful time together throughout the school holidays.  To those students and parents new to our School, I trust you find this to be a welcoming community, one in which you will flourish and feel supported by and connected to.
Students have settled into the normal daily routines of school life very quickly.  It is wonderful to have our School full again, with the return of engaging connections, excitement and learning as students return to the campus.  I trust you and your children will have an enjoyable Term 3, and I look forward to seeing you at various events throughout the Term.
While students had a three-week hiatus from the normal routines of school, staff returned on Monday, 17 July 2023 to engage in the School's 3rd Annual Staff Conference.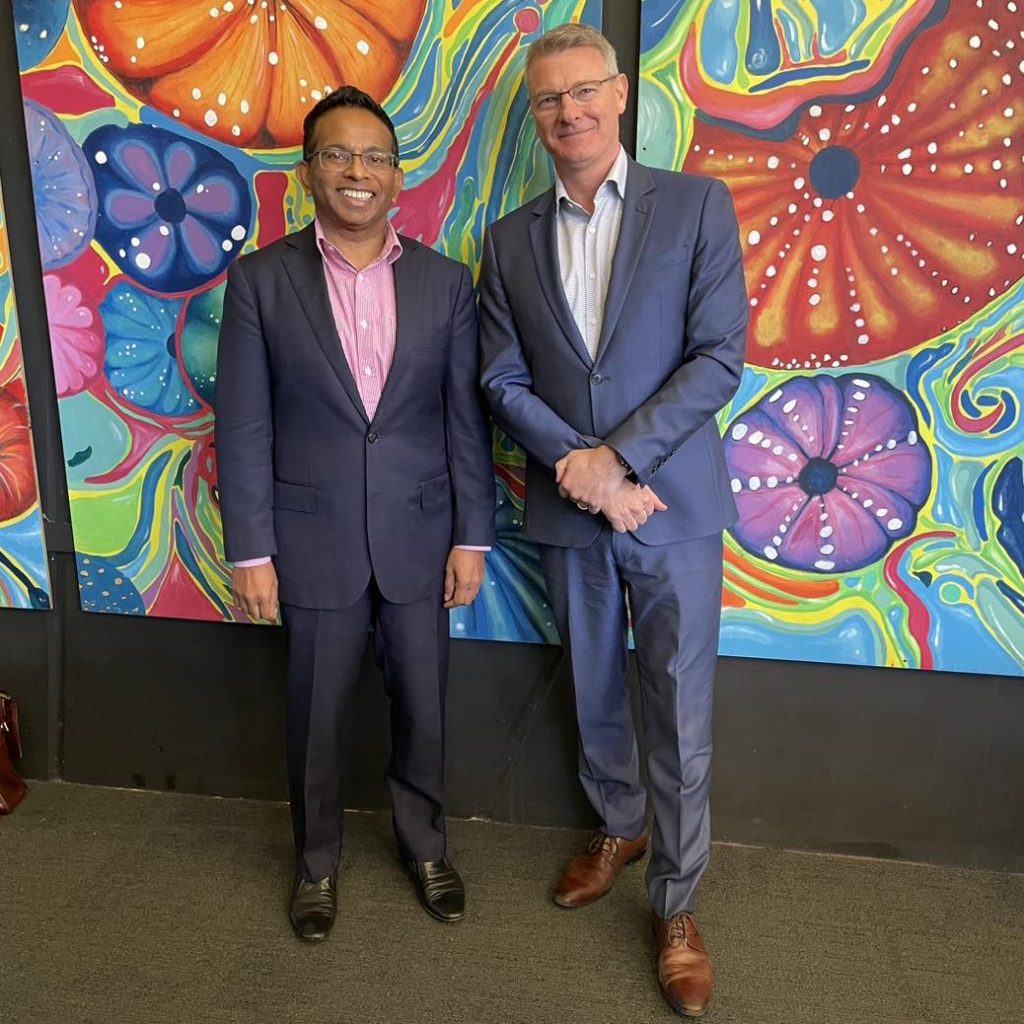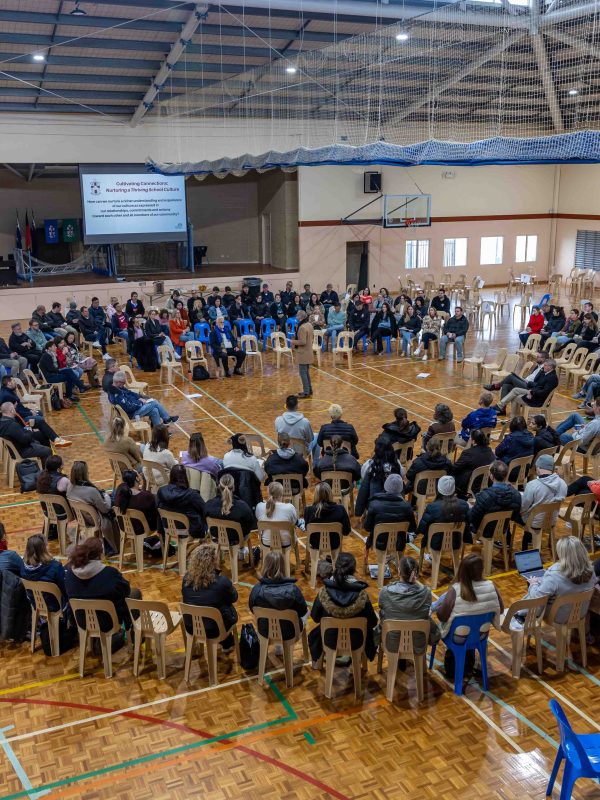 Staff Conference
All Anglican School Commission Schools have a three-week break in the middle of the academic year.  While other ASC schools plan professional development opportunities for their staff, JSRACS is the only ASC school that invests all of the third week of this break in further staff development with a Staff Conference.
The Staff Conference commenced with the traditional Staff Eucharist, presided by the School's Senior Chaplain, the Reverend Mark McCracken and Chaplain, The Reverend Caro Hemmings. The Staff Eucharist was followed by a Celebration of Service, with the acknowledgement of staff who have served at John Septimus Roe Anglican Community School and the Anglican Schools Commission for 20 and 30 years, respectively. The Chair of the ASC Board, Mrs Lynne Thomson and the Chair of the JSRACS Council, Mr David Hill, joined the staff for this occasion.
We would like to congratulate and acknowledge the staff below for their dedicated service to John Septimus Roe Anglican Community School and the Anglican Schools Commission.
20 Years' Service
Ms Aline Stepan
Mrs Allison Newton
Mr David Traynor
Mrs Terri Leckey
30 Years' Service
Ms Christine Pattison
Mr Simon Brodie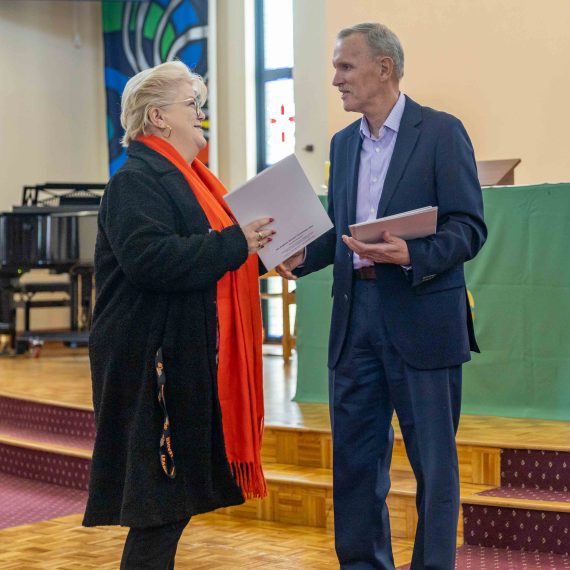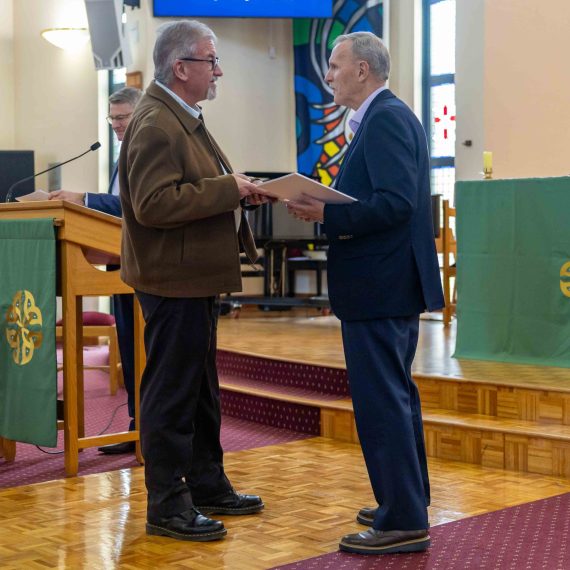 Cultivating Connections – Nurturing a Thriving Culture
In my welcome to the staff at this year's conference, I highlighted the following:
"The theme for this year's conference, "Cultivating Connections: Nurturing a Thriving School Culture", places great emphasis on the importance of fostering strong connections within our school community and the ongoing effort required to consciously nurture a positive and vibrant culture. This theme highlights the significance of building meaningful relationships and fostering connections among staff members and with students, parents, and the wider community. We trust that this theme will inspire all staff to reflect on how they can have a positive impact in their daily connections and in turn, contribute to the overall school culture.
The chosen theme underscores the understanding that a thriving school culture requires intentional and continuous nurturing. It recognises that culture is not a fixed entity but rather; a dynamic force that requires ongoing attention, care and development."
New and Returning Staff
There are a number of new staff commencing this term at JSRACS and I wish to highlight their contribution and welcome them to our community. 
New Staff
Miss Nadine Pieterse – Year 5 Teacher             
Mrs Kirsty Smyth – Primary Library Teacher
Mrs Chantelle Funston – Primary Library Teacher       
Mr Adrian Castle – Mathematics Teacher           
Miss Katie Wilkinson – HASS Teacher 
Ms Tara-Lee Moon – Art and Media Teacher
Replacing
Mrs Jamie Bakker – Long Service Leave
Mrs Sharon Murphy – Resignation
Mrs Sharon Murphy – Resignation
Mrs Claire Humphrey – Resignation
Mrs Jenn Codd – Extended Leave
Mrs Erin Burnett – Resignation
I wish to highlight the resignation of three staff members from JSRACS and thank them for their contribution to our School and students.
Mrs Sharon Murphy was a long-standing member of our community who commenced serving at JSRACS in 1998. Mrs Murphy decided it was time for her to have a fresh start at another school and resigned after being offered a position at another independent school in Perth.
Mrs Claire Humphrey returned to JSRACS last year after many years of maternity leave and part-time work at other schools. Mrs Humphrey also resigned from her position at JSRACS to take up another teaching position that more closely aligned with her training and expertise.
Mrs Erin Burnett commenced at JSRACS in Term 4, 2022 and has made a significant contribution to the life of the School in her short time at JSRACS. Mrs Burnett leaves us to take on a permanent position at another ASC school in Perth.
There are also a number of returning staff members who have re-commenced in Term 3, after some extended leave in Term 2. We welcome back Miss Tahira Beavis, Mr Kane McLachlan and Miss Ella Pragt to JSRACS for the commencement of Term 3.
Promoted Staff
There are a number of staff who, for a number of reasons, have received promotions during the School holidays.  We congratulate the following staff members and wish them every success in their positions:
Staff Promoted
Mr Justin Krause – Associate Principal Middle School     
Ms Kerry Cohen – Director of Pastoral Care Senior School    Mr Simon Wicks – Head of Department – Early Childhood  
Replacing
Mr Jordan Smith – Resignation
Mr Justin Krause – Promoted
Responsibilities extended
Semester One Reports
At the commencement of the School holidays, each child's Semester One Report was made available in SEQTA for your review.  As a School, we have always requested that parents read their children's reports with them, taking the opportunity to discuss the Report, including areas of celebration, areas of concern and areas for improvement. We cannot emphasise enough the significance of taking the time to examine the Semester One Report together with your child thoroughly.
Here's why this process is essential:
Encouragement and Acknowledgment: Your child has invested significant effort and dedication throughout the semester. Reviewing their report with them demonstrates your appreciation for their hard work and progress, fostering a sense of achievement and pride.
Identifying Strengths and Weaknesses: The Semester One Report provides valuable insights into your child's academic strengths and areas that may require improvement. Understanding these aspects together allows you to support their growth effectively and celebrate their accomplishments.
Setting Goals for the Future: Reviewing the Semester One Report can serve as a foundation for setting realistic and achievable goals for the upcoming semester. Discussing these objectives with your child empowers them to take ownership of their learning and develop a sense of responsibility.
Teacher-Parent Collaboration: The review process enables you to identify potential areas where you and our dedicated staff can collaborate to enhance your child's learning experience. By working together, we can create an environment where every child thrives.
I urge you to find a time that works best for both you and your child to sit down and discuss the report in a positive and supportive manner. Encourage your child to share their thoughts and feelings, and celebrate their successes, no matter how big or small.
Our staff are always available to assist you if you have any questions or concerns regarding your child's report or academic progress.  Please do not hesitate to reach out.
Thank you again for entrusting the John Septimus Roe Anglican Community School staff with your child's education.  With your partnership and active involvement, we are confident that Semester Two will be even more successful and rewarding for each student.
SCHOOL APP
As we enter Term 3, JSRACS is launching its School App to assist in streamlining the School's communications.
Please access this How to Guide link that will provide you with specific information with regards to downloading the App and the functionality of the App.  You can also access the relevant links to download the App through the download icons in the How to Guide link PDF.  This will redirect you to downloading the App on your phone.
The intention of this app is to streamline our 'No-Reply' emails and general communications from the School.  At the end of the year, the App will be revised with functionalities being updated to ensure it maintains its relevance for parents.
As we transition to the App, we will have a period of crossover for communications during Term 3, ensuring that emails and the App will be used to communicate with families. The intention is that the App will be the primary source of communication for the School by the end of Week 4 in Term 3.  It is planned that all School communications will be through the School App from Monday, 21 August 2023.
We trust that all parents find the communications to and from the School through the School App more efficient and effective.
SCHOOL COMMUNITY SURVEY
John Septimus Roe Anglican Community School conducted a whole of School Survey between 20 September 2022 and 3 October 2022.  An Executive Summary has been developed from the data collected and reviewed as a result of the responses received in the School Survey. This Executive Summary is included in this link for all staff and parents to access.
While the Community survey highlights areas for improvement, the satisfaction levels within the School community and, more specifically, its education and care of students remain very high.
Many areas were identified as requiring enhancement that have already been the focus of improvement over the 2022 and 2023 academic year. These include the consolidation and expansion of the academic extension program throughout the School, a review and enhancement of the School's implementation of its Behaviour Management Processes, a focus on ensuring secondary students engage in their learning process through the consolidation and implementation of formative assessment techniques and a focus on staff and students taking ownership and control of their individual wellbeing.
While there is more to do to continue to enhance our School community, the parents and staff survey results highlighted the supportive, caring community at JSRACS.
There is much to be thankful for in our community: our children's gifts, our staff's dedication and commitment and bonds of friendship and community with parents and friends.  I wish you all a very successful and smooth commencement to Term 3, 2023.  I trust that you will be able to join me in celebrating the many achievements and growth of our children throughout this term, and I look forward to catching up with you during significant occasions or informally around the School. 
My prayer for all our students, staff and families is that you will find our School a supportive and friendly community in which everybody's contribution is valued and respected.
Every Blessing.