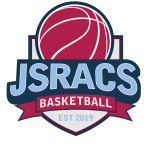 The ACC Season is up and running and we have already played a number of games in both the Junior and Senior ACC Competitions. We have had record numbers at student trials and selections for teams have been tougher than ever. It is great to see the sport alive and well and so many students wanting to play the game they love.
Our Junior Girls ACC (Years 7-9) team started in style over cross-town rivals Mercy with an emphatic 70 to 2 victory. Keira R led the way along with Miia H, who played amazingly in her first game in a JSR Basketball uniform. Youngsters Sadie J and Samara W also played well in a game where all girls contributed and saw valuable playing time.
Our Junior Boys ACC (Year 7-9) team also had a massive victory over Mercy, scoring 91 to 19. All boys played exceptionally well, as the score suggests, and it was great to have all team members hit the court and play with passion. In round two, the boys faced arch-rivals Kingsway Christian College, and they backed up their round one win with a 59-34 victory in the JSR Gymnasium. The boys stamped their authority on this game and showed the ACC they are the team to beat. Mason C, along with Luis P and Harrison A, were phenomenal in the win. Once again, all boys contributed to the game and played their roles which was amazing to see from a coaching standpoint.
Our Senior Girls ACC (Years 10-12) team were off to a flyer versing Mercy in round one and never looked back. The game was one-sided, with a final scoreline of 110 to 4. They took this momentum into our Aranmore fixture in round two, where all girls stepped up to secure the victory 65 to 27. Tayla K, Hannah W and Bailey W had big games statistically, and all girls contributed to the win, which was great.
Our Senior Boys ACC (Years 10-12) team started a week earlier than all other competitions due to a larger team pool. The JSR Basketball Senior Boys made light work of their first fixture against St Andrews with a 101-26 victory. It was great to rotate all players through the game, and Odin P and Kobe K were standouts in the win. We then turned our sights to Mercy, who always turns up ready to compete. After a sluggish start to the game, we jumped into gear in the second half blowing the game out by 30. Harley T came up big in the second stanza, and Alex O made some great plays when it mattered. It was once again a great team effort. Our round three fixture was against St George's, who struggled with our level of gameplay in what was a one-sided affair, with JSR winning 120 to 27. Ed L was back in form with 31 points, whilst Kayde McK displayed hot shooting throughout. All boys played their roles well in what was a dominant display.
This gives JSR Basketball a perfect record so far in all ACC Basketball Competitions. Hopefully, with some hard work at training, we can keep the momentum going and see the reward for effort come finals time. All Coaches and players have shown amazing commitment to date and although we have a 'one game at a time' mentality, we are making all the right steps to realise our goals in Basketball in 2023.
To learn more about our Basketball Program visit our website.