Welcome to our first blog exploring and understanding Australian Aboriginal and Torres Strait Islander culture by exploring the Noongar season of Kambarang.  

As we watch the landscape start to shimmer with 'sunshine yellow' blossom, we can feel the sun's warmth growing stronger again. The season of birth – Kambarang – is here, also referred to as the wildflower season, for good reason.
With the rising temperatures, we see the wattles (acacias), banksias, kangaroo paw, kara or djubak (orchids), verticordias and leschenaultias among others, burst into bloom. if the balgas have been previously burnt or closely shaved they will also begin to flower!
With the slow waking of sleepy animals who have been hibernating throughout the colder months, there is also some wildlife to see. Firstly, this is the time when you are most likely to encounter a waakal (python) or yoorn (bobtail lizard). You'll also hear the koolbardie's (magpie) babies crying out for their parents, it is the season of birth after all, and we all know they are very protective.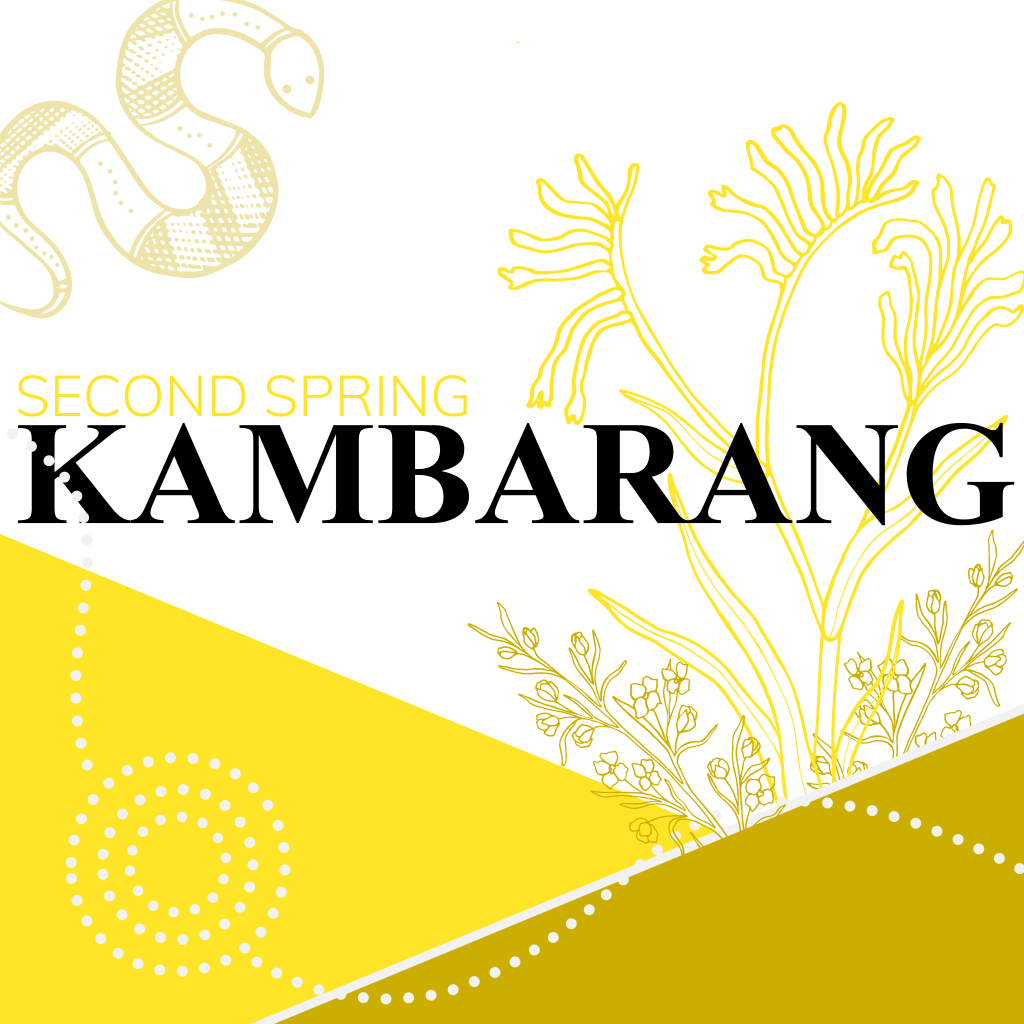 Traditionally, this is when the Noongar people would have moved towards the coast from the hills, searching for freshwater crayfish, frogs and tortoises.
Although Kambarang is associated with the colour yellow, there is such a huge variety of other rich colours on display.
The most significant and striking flower you will see is the Moodjar, Western Australia's native Christmas tree, which flowers from late October to January. This tree carries bright orange and yellow flowers and is spiritually significant to the Noongar people. Its bright colours indicate that the warm weather is heading our way.
The Aboriginal six-season calendar varies for different groups throughout the state and across Australia. It acts as an extremely important guide, outlining what nature is doing at every stage of the year and how to live safely, sustainably, and respectfully in relation to the land, plant and animal cycles and the preservation of environmental ecosystems.
https://www.waitoc.com/fast-find/latest-news/kambarang-season-birth
In our Primary School, we are accessing Wingaru Education, which is a specialist organisation developing education programmes and resources to support schools, teachers and organisations.  They are Aboriginal owned and operated, with a mission to assist in understanding the issues impacting our communities.  More information can be found at www.wingaru.com.au.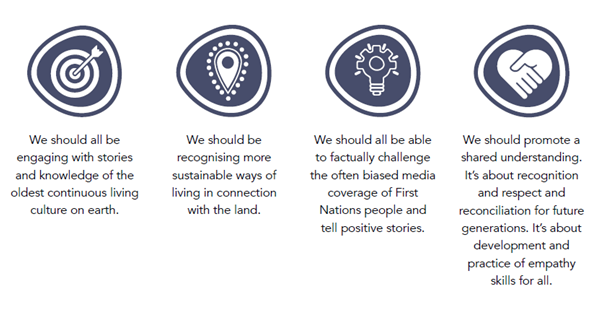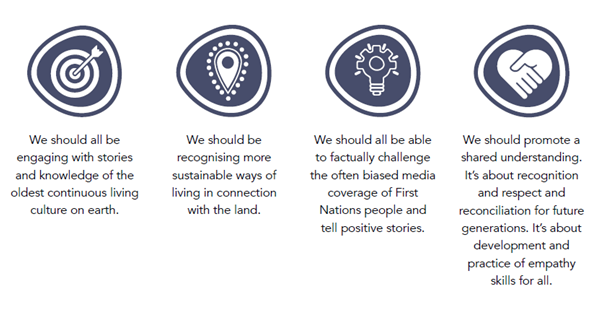 A Yarn from our Koorlangkas (children)
My name is Lana and I am 12 years old, in Year 6 in Mr Parsons's class.   I live with Mum, Dad, Charlie, Taliah and Luke. 
I am a Whadjuk Noongar girl and have lived in Perth all my life.  I enjoy playing with my siblings and playing basketball.  When I get to Secondary School, I look forward to seeing my brother Charlie more and participating in Drama, Dance and woodwork. 
I am proud to be a Noongar Djooda (girl), and I want other people to know that my culture has been around for a long time.  
By Lana