The Years 3-6 Primary Interhouse Swimming Carnival took place on Friday 3 March at HBF Stadium.  It had been a few years since our last swimming carnival and I'm going to be honest, I was feeling a little nervous! However, the students made me extremely proud. Each and every swimmer put in their best efforts and support was high in the house bays. It's always a joy to see our Year 3 students join us for the first time at an upper primary carnival.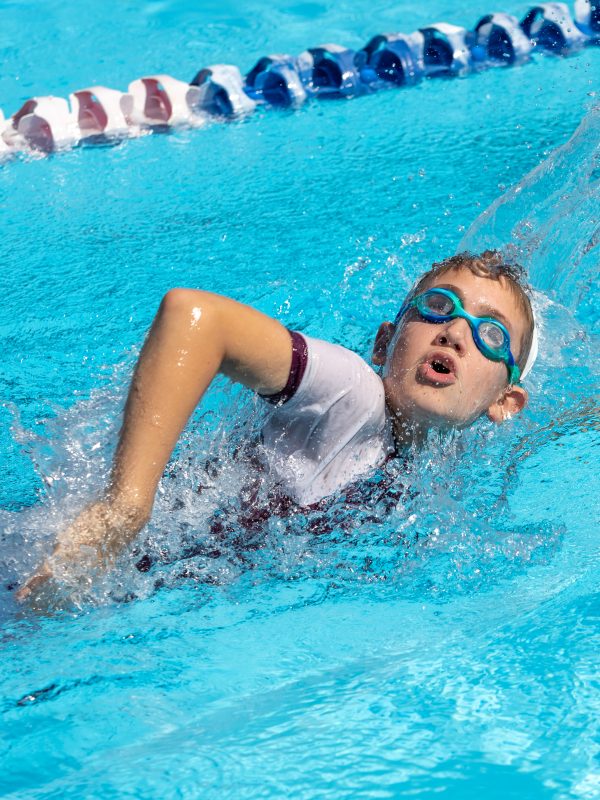 All students were Sun Smart, organised and showed great sportsmanship and endeavour. Student participation and performance in both the novelty and competitive races was impressive to watch, producing some fantastic and nail-biting finishes throughout the day. We even managed to squeeze in a house cheering and dancing competition in the stands, how fantastic.
The Carnival ended with yet another tight race between the Year 6 students, two teacher teams, a parent's team and a secondary lifesaver team!  Fun was had by all. Congratulations to our speedy parents. 
Overall points proved to be a VERY close race, all the way to the end with SANDLEFORD ending up on top of the leaderboard. Congratulations Sandleford swimmers, for a fantastic effort in the pool.
A huge thank you to all the high school Outdoor Education & Certificate students, staff and parents who assisted at the carnival. It simple couldn't run without you. Another positive and memorable experience for all involved!